How Cloud Intel Benefits Public Sector
03-Dec, 2021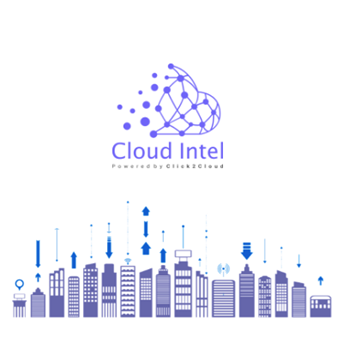 A large amount of data is processed daily by public sector may it be education, medical, government departments, etc. Processing and storing this data create huge difficulties for public sector companies. Threats of cybersecurity and management of on-prem infrastructure are different set of challenges. Moving legacy applications and databases to the cloud environment can help the public sector in reducing the overall operational cost with additional benefits like improved speed, performance, adaptability, flexibility, and mobility. However, migrating workload to cloud is challenging in itself and needs to be planned thoroughly before opting for migration. Cloud assessment can provide public sector with great insights before migrating their workloads on cloud environment.
What is Cloud Assessment?
A Cloud Readiness Assessment is designed to help your business turn a high-level idea of embracing the cloud into a clear step-by-step plan of action. Through a readiness questionnaire about your business and infrastructure, the assessment explains how migration can be implemented smoothly and in what order.
Get a Cloud Readiness Assessment from Cloud Intel to find out where you stand so we can offer advice to help you on the journey to the cloud. It provides various insights to the enterprise about its resources, applications, and databases before the migration process.
Top Cloud Readiness Considerations
You should evaluate your level of readiness before you begin your journey to the Cloud. You should consider, but are not restricted to:
Organizational needs.
Organizational maturity.
Technologies available from your technology partner.
Do not jump straight into implementation of cloud computing. When conducted at the beginning of your journey to the cloud, a Readiness Assessment can provide valuable insights that will help streamline your approach and ensure your readiness.
Generally, cloud assessment process involves:
Identify scope and business case for cloud migration
Evaluate all in-house resources
Assess infra requirements
Assess security needs
Determine timeline, budget, and roadmap for migration

Fig 1: Cloud Assessment Overview
How can Cloud Intel help Public Sector?
Cloud Intel by Click2Cloud®, enables public sector entities to gain various insights of on-prem infrastructure and helps in making right migration choices. Public sector units face a lot of challenges while moving their on-prem infrastructure to the cloud. Cloud Intel helps the public sector units (PSUs) to make right choice by providing detailed comprehensive graphical TCO and ROI reports. It helps PSUs to discover, assess, compare, and orchestrate for migration timeline and roadmap.
Cloud Intel facilitates public sector organizations in assessing their on-prem infrastructure to enable them to migrate their legacy applications and databases on cloud environment. It helps in deciding the right cloud provider, number of resources, and resource costs. It aids in gaining scalability, flexibility, mobility, security, and cost savings. Cloud Intel helps in achieving complete control over replicating applications and data with optimized resource cost and utilization. With Cloud Intel, public sector can maximize their resources with critical budget and lean hiring plans in mind. Cloud Intel's security first mindset helps in performing assessment of infrastructure including datacentre, applications, networks, storage, databases, and more.
Cloud Intel supports infra modernization, data modernization, application modernization, cloud modernization, data warehouse migration, and cybersecurity assessment. Public sector units can gain complete transparency and visibility of their on-prem infrastructure. It helps PSUs in deciding which applications to move on cloud for better performance and efficiency. Cloud Intel generates detailed report based on virtual machines, physical machines, operating system, CPU, RAM, storage, CPU utilization, disk utilization, and network I/O. It compares several cloud providers based on compute, storage, and network to help public sector organization in making correct choice.
Fig 2: Cloud Intel
Benefits of Cloud Intel
Helps in quickly deciding the right cloud provider with plentiful resources.
Provides insightful TCO and ROI reports by assessing existing on-prem infra.
Cloud Intel offers security assessment without any damage to infrastructure.
Cloud Intel can help in optimizing existing on-prem resources based on ROI reports.
Wrap Up!
With the advent of cloud computing, organizations are moving workload on cloud to take full benefits of cloud. Public sector units and organizations can also take the benefits of cloud environments with Cloud Intel. It helps organizations to plan their cloud journey with a comprehensive roadmap and timeline for migration. Cloud Intel by Click2Cloud® provides an impeccable assessment platform for all public sector units and organizations.