col 1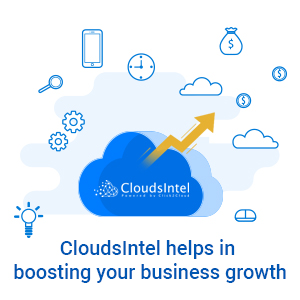 How CloudsIntel helps in Boosting your Business Performance
2021-05-07 : By Click2Cloud-Blog
Click2Cloud's CloudsIntel platform enables you to decide if you want to move your workloads to cloud with the help of detailed Business Value Assessment reports. CloudsIntel is a platform that helps you discover your IT inventory, assess that inventory, collects the intel for different categories manually and automatically to take the decision on moving your workloads to cloud.
Read More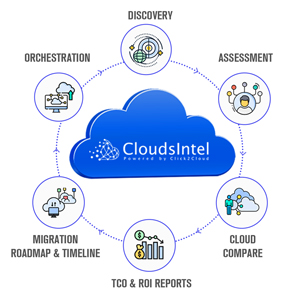 Introduction to CloudsIntel -A kickstart to your Cloud Journey | Click2Cloud Inc.
2021-05-04 : By Click2Cloud-Blog
Click2Cloud has come up with a comprehensive discovery and assessment platform i.e. CloudsIntel, which gathers in-depth data about your existing infrastructure. Automated infrastructure and application discovery creates a detailed inventory analysis reports of your systems, applications, and dependencies.
Read More