col 1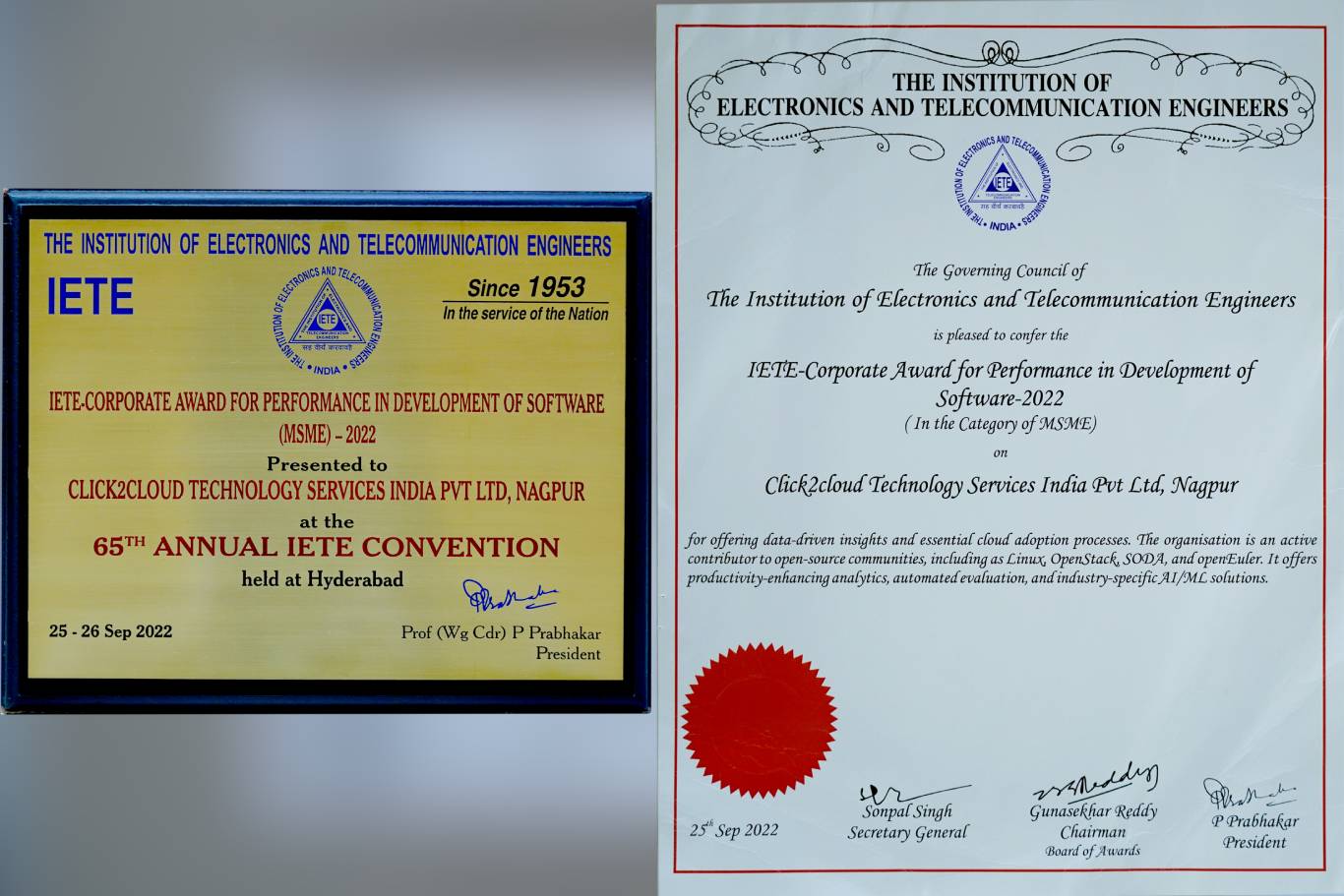 Oct-2022 : By Click2Cloud
Thank you IETE (SIRO Recognized by DSIR, Govt. of India) for recognizing #Click2Cloud as "Best Corporate Performance in Development of Software (MSME)- 2022".
Innovation is at the heart of everything we do at Click2Cloud Inc. This award celebrates the impact of our work on our valued #customers, and we're proud to be recognized for our innovative approach to #DigitalTransformation In 2022.
A true testament to our inspiring leadership! We are proud of what our team is building at #Click2Cloud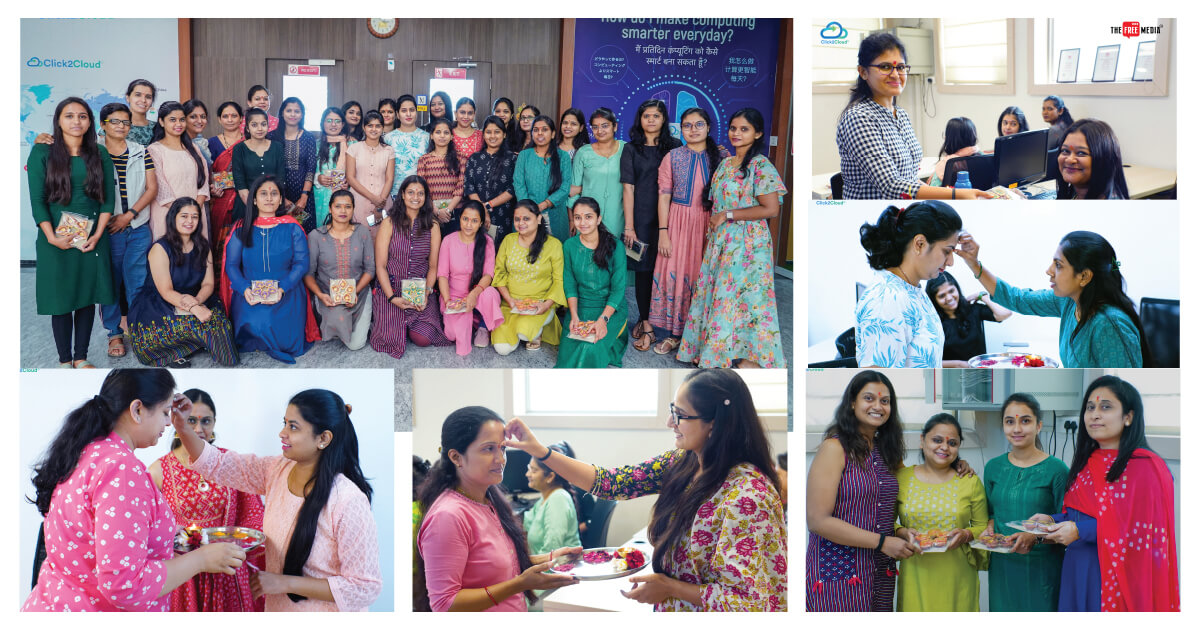 Oct-2022 : By Click2Cloud
We realize the struggles women go through to provide a better lifestyle to the people around them while simultaneously balancing their professional lives to gain recognition and success.
Click2Cloud always honors women's intelligence, bravery, and contributions by giving them equal opportunities.
A glimpse of the Kanya Pujan celebration, which was held on Ashtami in an auspicious manner.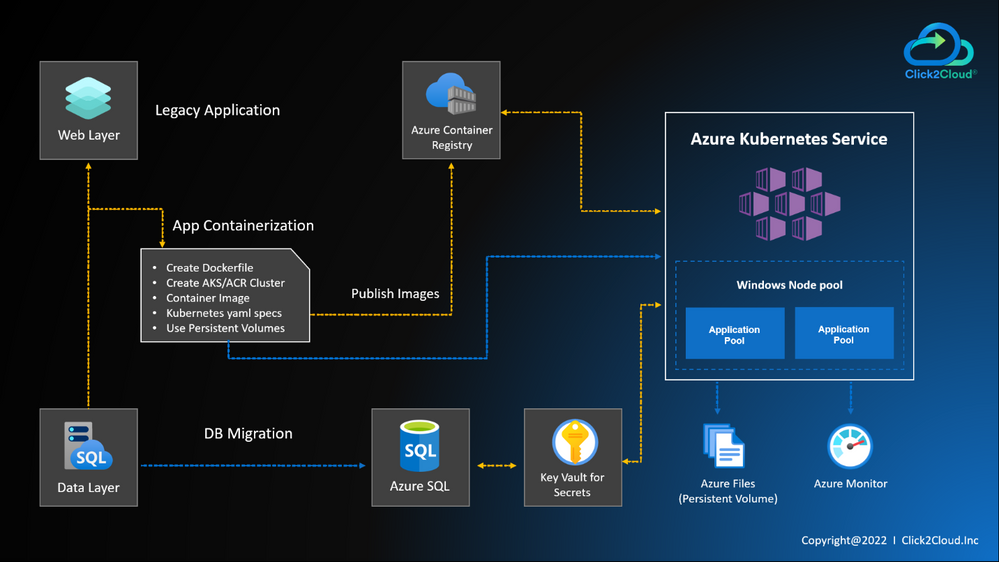 Sep-2022 : By Click2Cloud
Click2Cloud is happy to announce the press release of the "Windows Containers on AKS" demos on the below GitHub repo-
GitHub Repo: https://github.com/microsoft/windows-containers-demos
This Demos repo is a collection of demos to show how you can modernize Windows applications with Windows containers running on Azure Kubernetes Service (AKS). Our goal is that with those demos, you can quickly get a sense for how app modernization works end-to-end from the app to running on AKS. Microsoft partnered with Click2Cloud Inc. and selected some apps that represent the top app patterns we have seen using Windows Containers. The patterns are:
ASP.NET + IIS based web apps, running on Windows Server Core containers, with a SQL database in the backend. Some of the apps use gMSA for Active Directory authentication
Python + Django based web apps, running on Windows Nano Server containers
Here is the Microsoft press release:
https://techcommunity.microsoft.com/.../anno.../ba-p/3628794
Aug 2022 : By Click2Cloud
Click2Cloud celebrated 75th Independence Day by tying Rakhis for those who protect us in all our endeavors.
We invited delegates from the police department to show our gratitude for their hard work and dedication to the safety and freedom of our Nation.
In conjunction with this traditional day was celebrated at Click2Cloud with great gusto and enthusiasm which displayed an array of colors that reflected the diversity of India.
It was a moment of great joy and pride as we all stood united to celebrate the spirit of Indian tradition.
Jai Hind!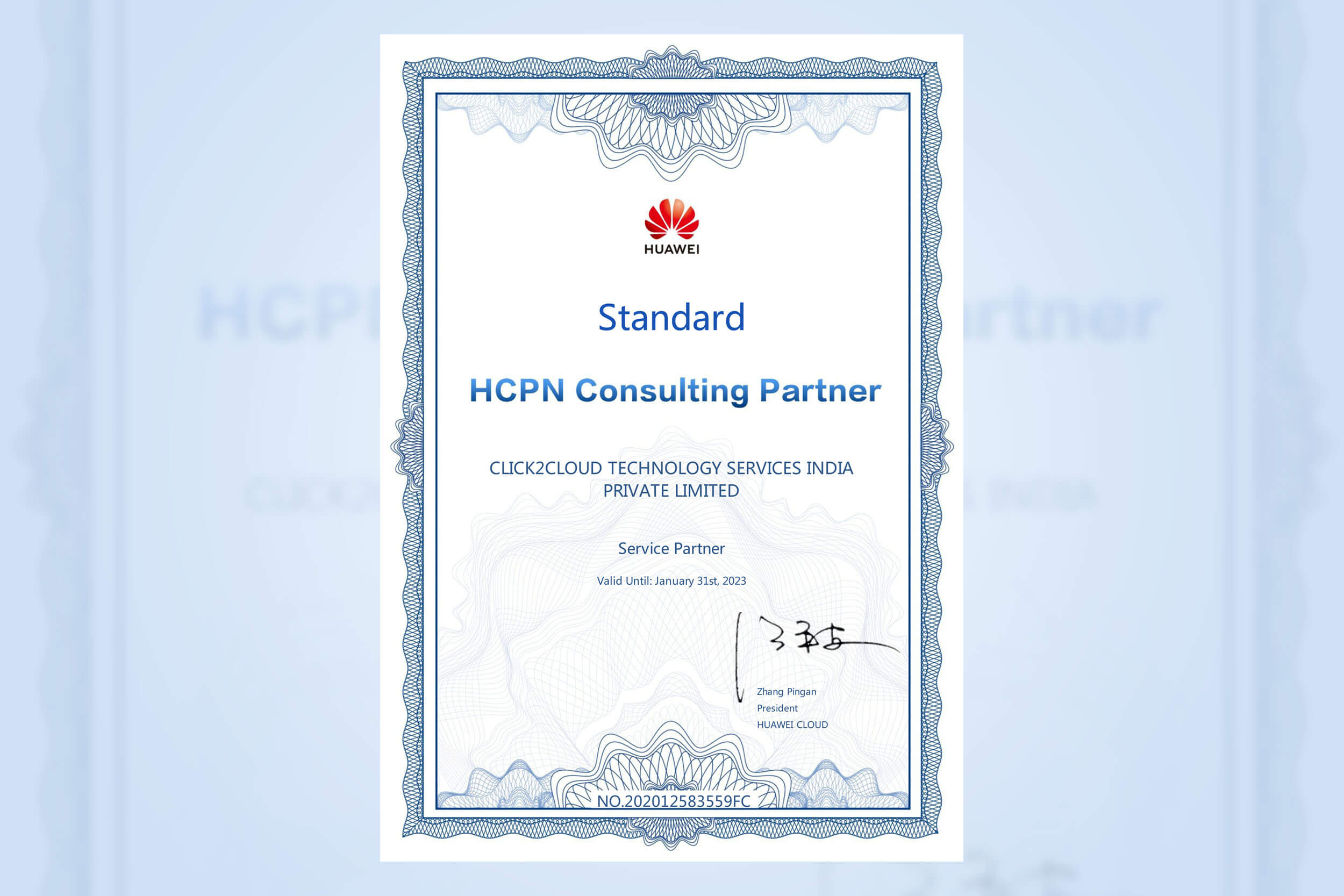 Feb 2022 : By Click2Cloud
Click2Cloud is pleased to announce that its partnership with Huawei Service Partner for India has been successfully renewed. We are embarking on this journey, too, as the company continues to grow across the globe.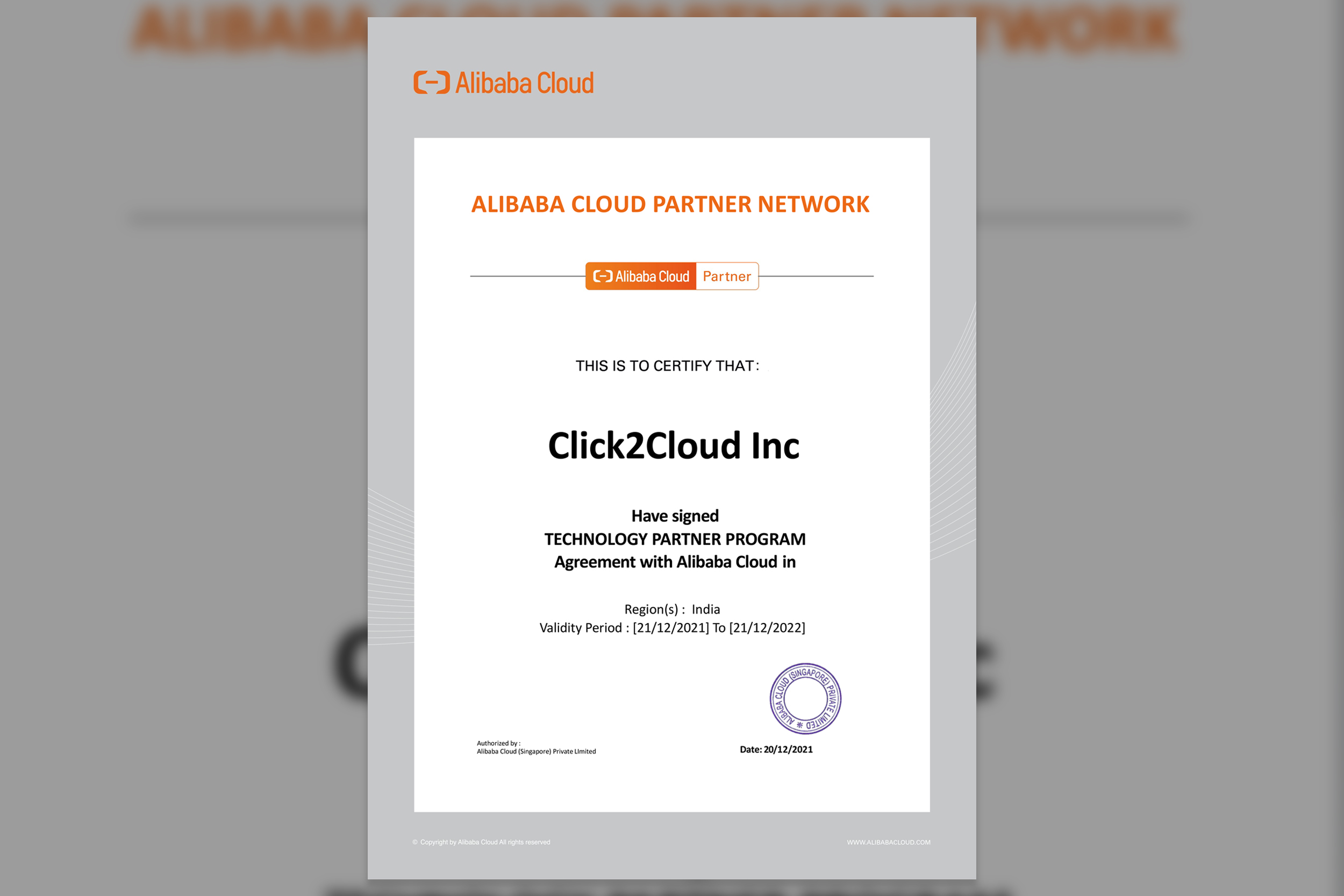 Dec-2021 : By Click2Cloud
Click2Cloud is pleased to announce its technology partnership renewed with Alibaba Cloud for India region.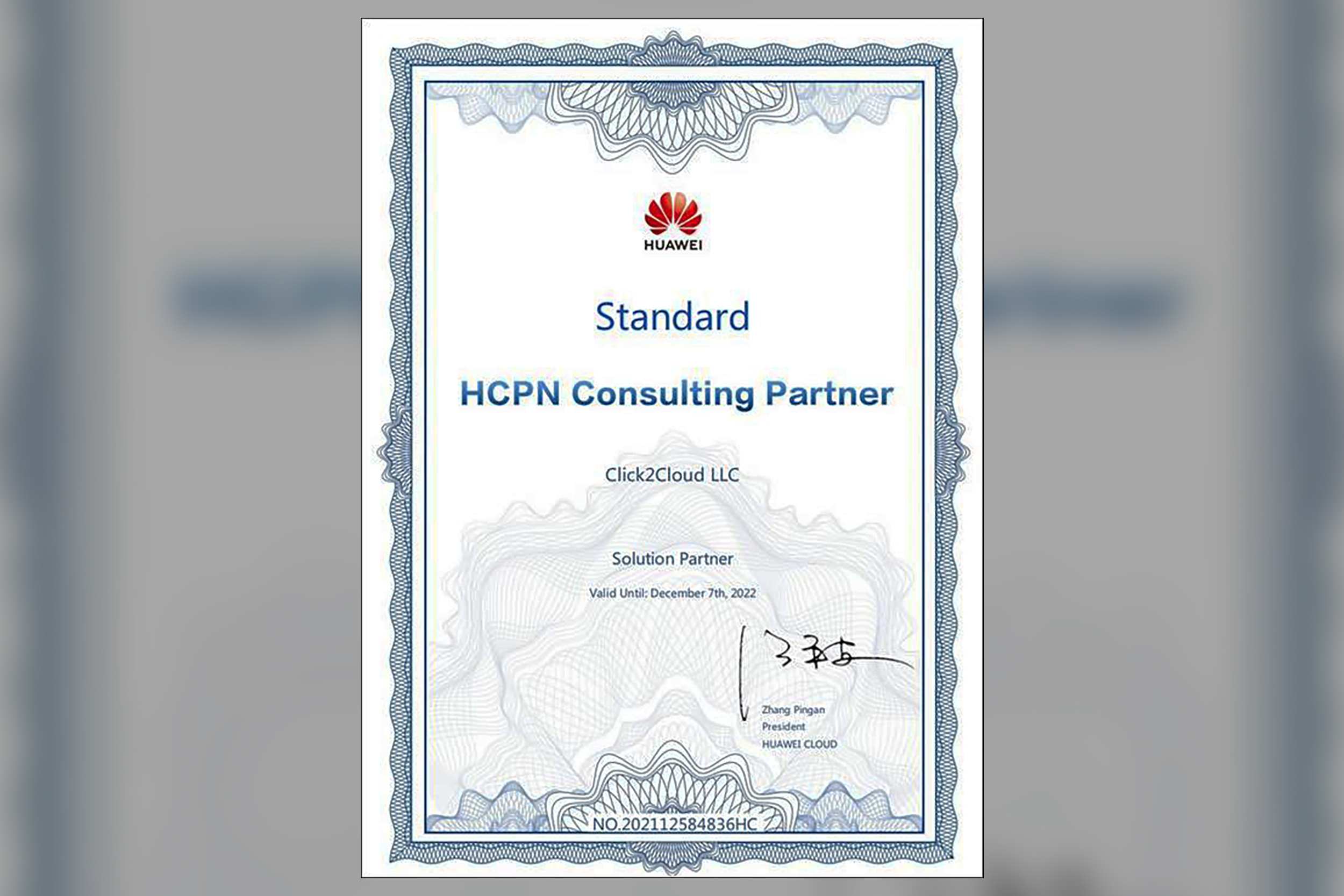 Dec-2021 : By Click2Cloud
Click2Cloud is delighted to announce the solution partnership with Huawei from the Qatar region. With continuous growth and marking its footprint across different regions around the globe, we begin our journey towards this destination as well.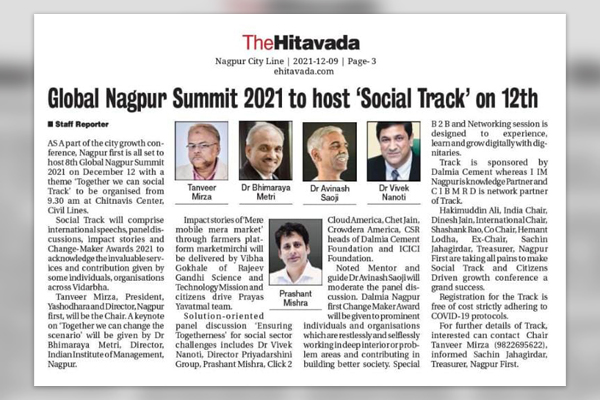 Dec-2021 : By Click2Cloud
Nagpur First hosting its 8th Global Nagpur Summit where Mr. Prashant Mishra, CEO & Founder, Click2Cloud is a keynote speaker and will speak about AI/ML technology to make Nagpur a Cloud City.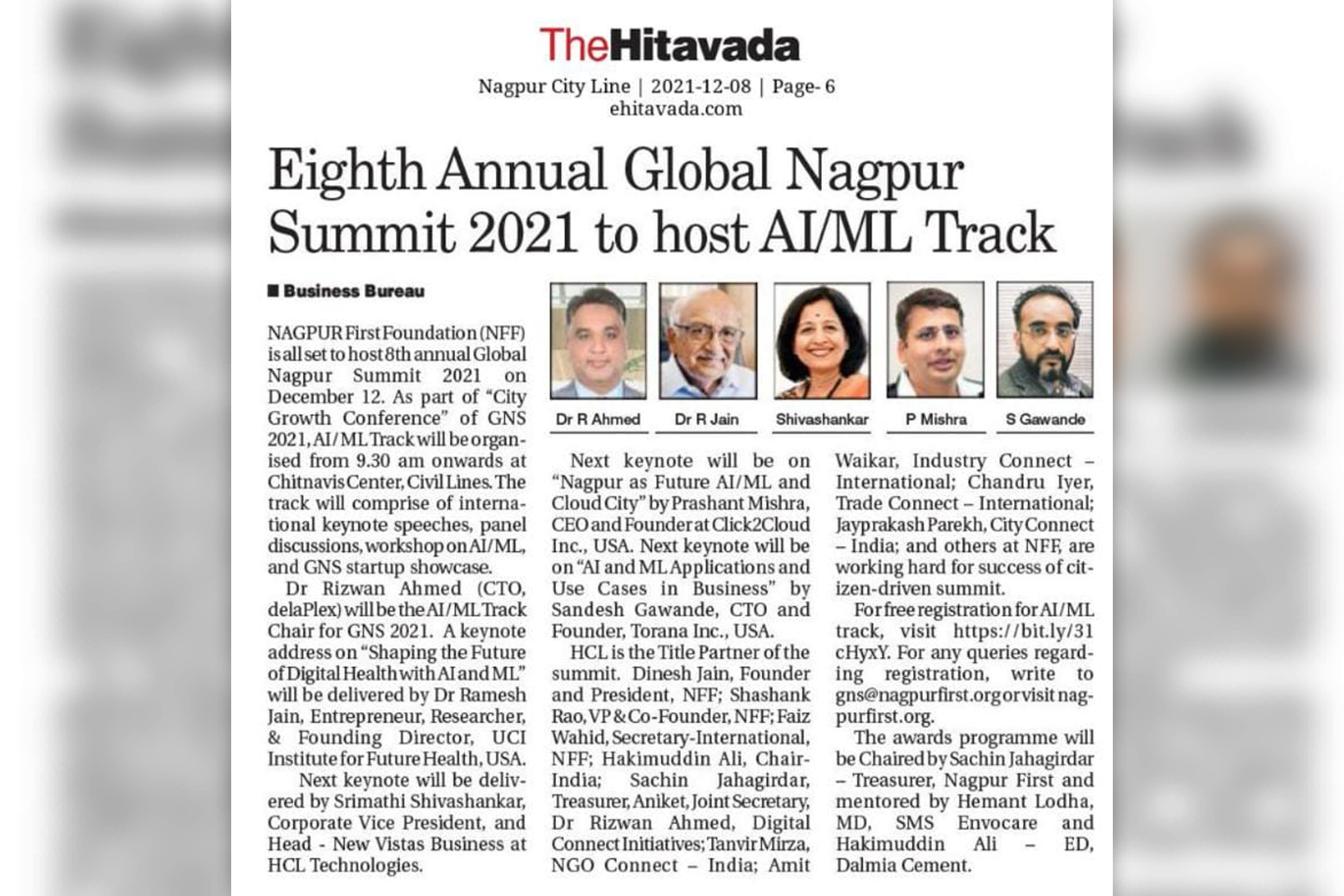 Dec-2021 : By Click2Cloud
Nagpur First | Global Nagpur Summit 2021 | an event where speakers around the globe will represent and speak about latest technologies based on artificial intelligence and machine learning. Prashant Mishra, Founder & CEO, Click2Cloud is going to be a keynote speaker at the summit, where he will speak about the AI/ML technologies to make Nagpur Future Cloud City.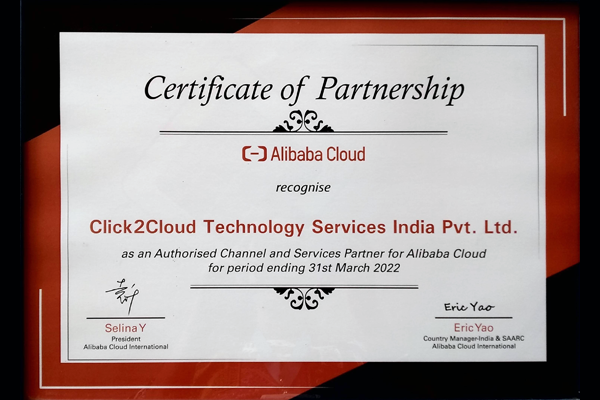 Nov-2021 : By Click2Cloud
We are pleased to announce that Click2Cloud has been certified as an Authorised Channel and Services Partner with Alibaba Cloud.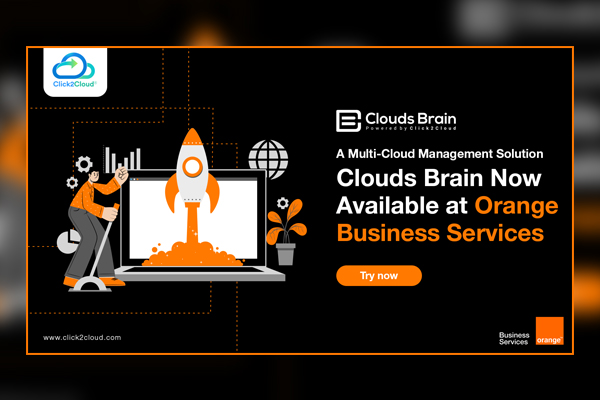 Sep 2021 : By Click2Cloud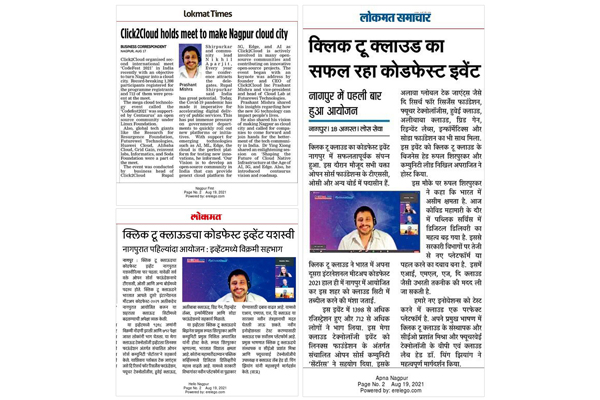 August 2021 : By Click2Cloud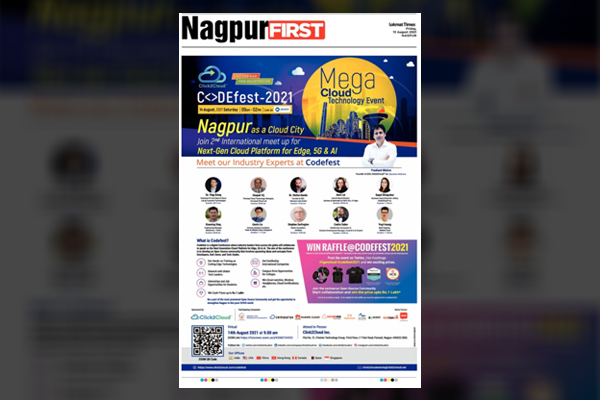 August 2021 : By Click2Cloud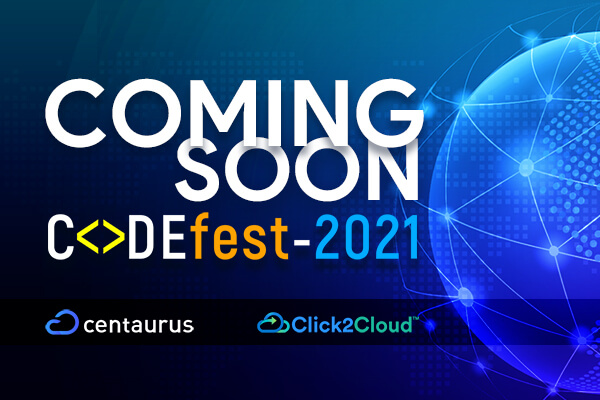 July 2021 : By Click2Cloud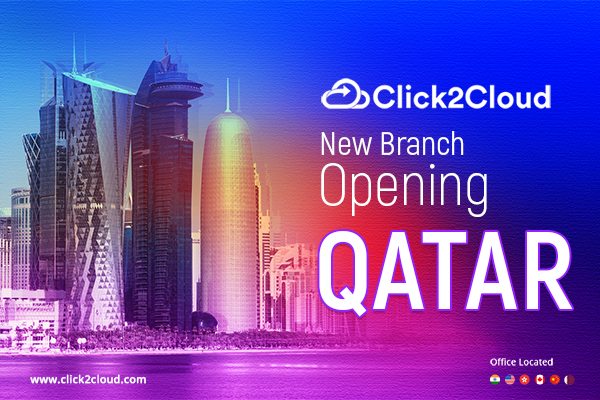 June-2021 : By Click2Cloud
We are very excited to announce the opening of our #newbranch at #Qatar.

Thanks to all our valued customers for their continued support and trust. We are proud and delighted to extend our partnership with telecoms for the adoption of #5G, and #digitaltransformation through our #assessment & #migration platform.
We are Growing and We Want You to #JoinOurTeam! We are looking for a corporate IT Manager to lead Qatar business, share your profile if you're interested, our recruitment team will reach out in case your experience matches our requirement.
May 2021 : By Click2Cloud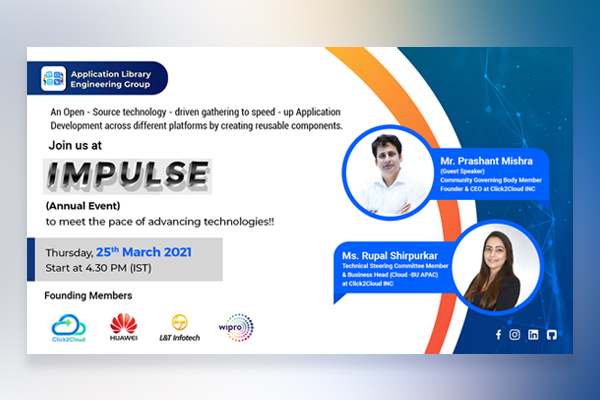 March 2021 : By Click2Cloud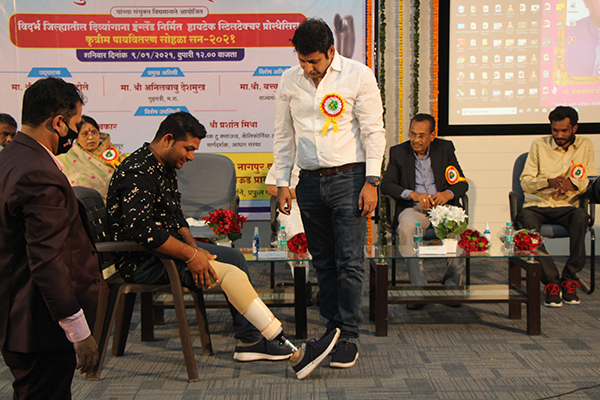 Jan 2021 : By Click2Cloud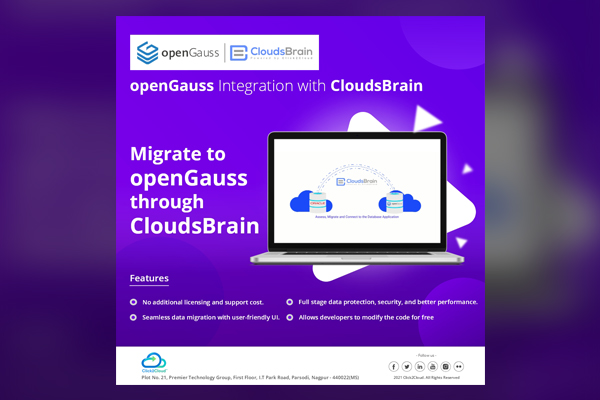 Jan 2021 : By Click2Cloud
Click2Cloud has successfully integrated openGauss database in CloudsBrain that seamlessly migrate data from other databases to openGauss.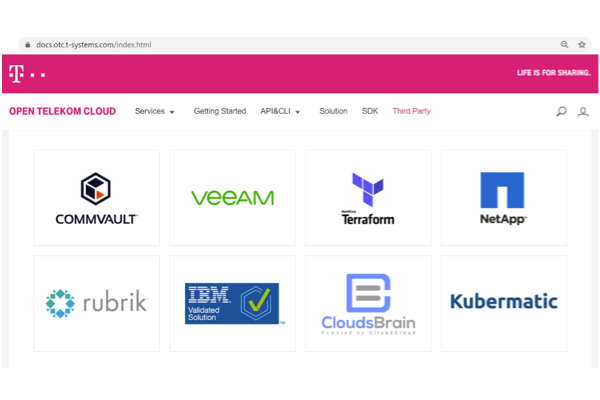 Nov-2020 : By Click2Cloud
Click2Cloud team is excited to announce our growth with T-Systems. Our product CloudsBrain has been successfully launched on T-system's official website as a third-party product. It's an honor for our team to get one step up on this ladder of growth. Being a part of T-Systems is a great opportunity for us. It's been an amazing journey with our dedicated contribution to T-System. Hoping to raise the bars of cloud computing collaboratively in near future.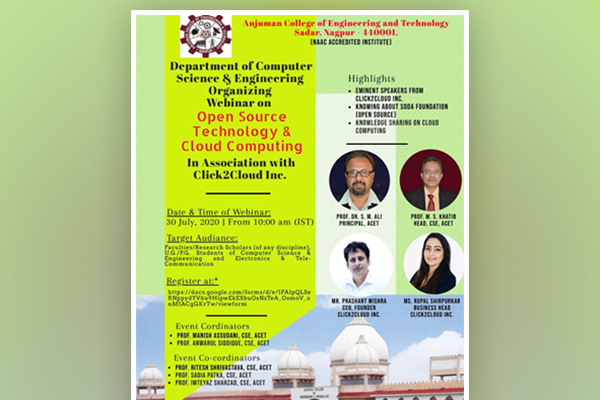 Oct-2020 : By Click2Cloud
Click2Cloud was glad to introduce our youth about Open Source Technology & Cloud computing at Anjuman College of Engineering & Technology, Nagpur. A virtual webinar where the student was explained about ever-growing Open-Source Technologies which can help to build their career in the same.
This webinar was led by Mr Prashant Mishra- CEO & Founder at Click2Cloud, Rupal Shirpurkar -Business Head, Click2Cloud Inc, and accompanied by SODA Foundation Technical Steering Committee (TSC) members who introduced Cloud Computing, SODA foundation (Open Source), their Mission and Roadmap. The main aim of this session was to educate our youth to join and contribute in SODA Community and provide a brief knowledge of Cloud Computing- A third wave of the digital revolution.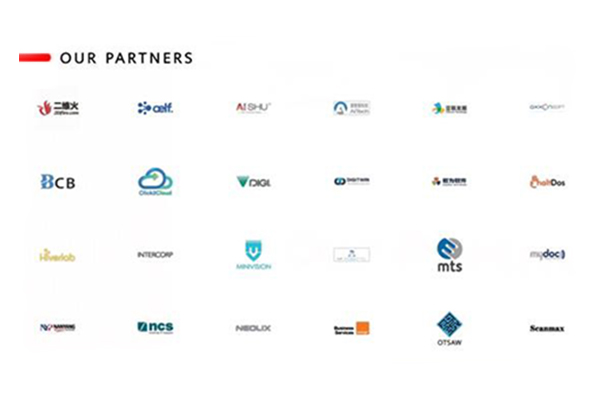 Oct 2020 : By Click2Cloud
We at Click2Cloud are pleased to acquaint you all with our partnership with Huawei at the Launch of New Virtual AI Academy in Singapore. Being a registered vendor of Huawei India, it has been an amazing journey with a dedicated contribution of our team and Huawei community towards a successful collaboration. Click2Cloud's empowered CloudsBrain was developed to concentrate Huawei cloud services, which has become a main reason for being onboarded as Huawei's partners at such a prestigious platform.
Hoping to raise the bars of cloud computing collaboratively in the near future.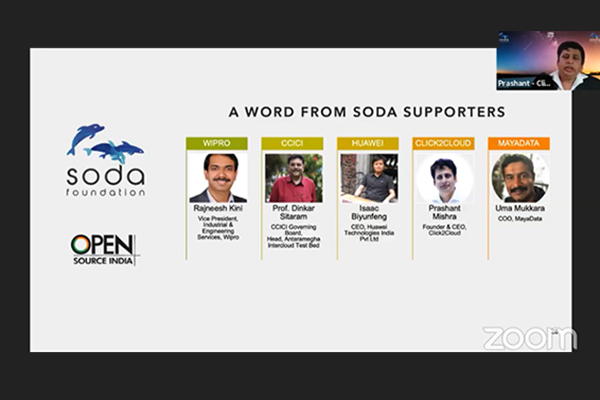 Oct 2018 : By Click2Cloud
Open Source India (OSI) which was held on 8th and 9th October 2020. A virtual event sponsor by SODA Foundation that aims to accelerate development and deployment of Open Source in India, and beyond.
Prashant Mishra, Founder and CEO, Click2Cloud and TSC (Technical Steering Committee) board member, SODA Foundation was a speaker at this event. He addressed the Click2Cloud participation and contribution towards the SODA Foundation and Open Source Community.
Click2Cloud had provided 20 Alibaba cloud training certification coupons for Raffle contest to participants. Prashant Mishra addressed CloudsBrain integration with the SODA Foundation. One of the topmost cloud storage platforms for seamless virtual storage solutions for multi-cloud vendors.
Click2Cloud team was a part of Tech talks where our Engineers highlight their work and live experience on Data management for Multi-Cloud Project, a brief demo session which acknowledge about how SODA Multi-Cloud project provides a cloud vendor agnostic data management for hybrid cloud, crosscloud or incloud. It can be hosted on premises or cloud native.
Our team was also engaged in handling the booth at this event where we got a platform to interact with different people from huge companies and handled their queries at our level and produce knowledgeable experience and solutions.
This virtual conference brought various stakeholders under one umbrella.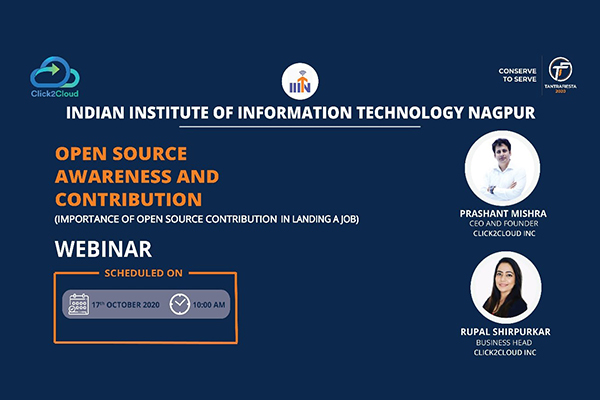 Oct-2020 : By Click2Cloud
A step to enlighten our youth for a career in an ever-growing Open source community.
It is well said by Franklin Roosevelt that "We cannot always build a future for our youth, but we can build our youth for the future". Hence Click2Cloud took an initiative to address IIIT Nagpur, college students via virtual webinar to enlighten their minds on Open-Source community and how to land their first job in the same. Our CEO, Mr. Prashant Mishra, was the lead speaker of this webinar with supporting input from C2C's Business head -Miss Rupal Shirpurkar. The main agenda of the webinar is to spread awareness about the advantage of open source projects and how the contribution to this project can leverage students with great opportunities. We are looking forward to setting up more such events in future as "knowledge shared is knowledge gained".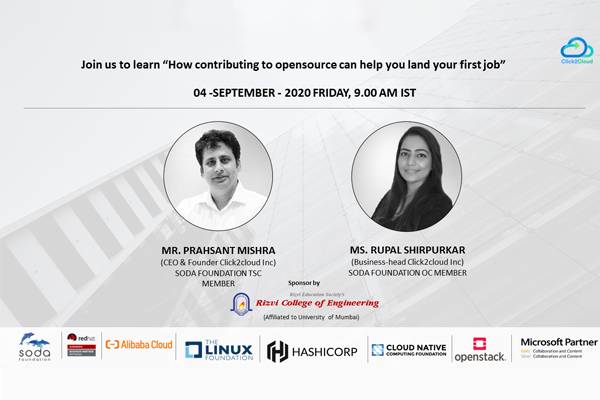 Sep 2020 : By Click2Cloud
Hello All, we would like to inform you that, we are going to conduct an virtual webinar on Opensource Technology at
Rizvi College of Engineering, Mumbai on 4th Sept 2020, at 9:00 AM. Where we will share brief information about the Opensource (SODA community) & cloud computing. We also aim to collaborate and drive with Indian developer community activities to increase participation for the SODA foundation. Kindly registered your-self for more details in Click2cloud meetup group-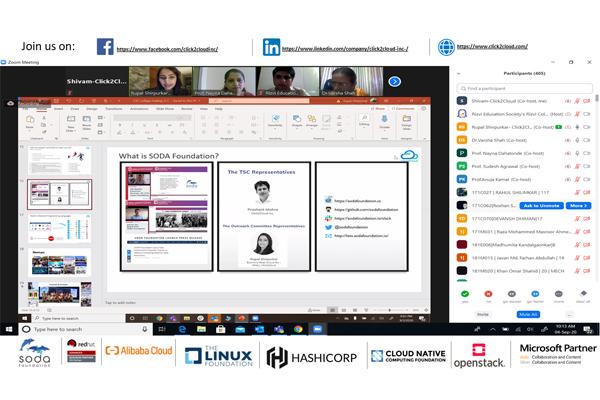 Sep 2020 : By Click2Cloud
Click2Cloud successfully conducted a virtual webinar where 400+ participants joined from Rizvi College of Engineering, Mumbai
(Affiliated to University of Mumbai) on 4th Sept 2020 at 9:00 AM. The webinar was all about "how student can contribute to open source community and can land first job" of their career growth. Mr. Prashant Mishra, CEO & Founder of Click2Cloud Inc. and Ms. Rupal Shirpurkar, Business head at Click2Cloud Inc. described how to drive the Indian community and young contributors with Open Source projects. She gave an overall idea about opensource project (SODA Foundation) and contributes Open Source live projects in one's carrier. How this can be helpful in career and addition in resume will lead to marking a bench in technology growth.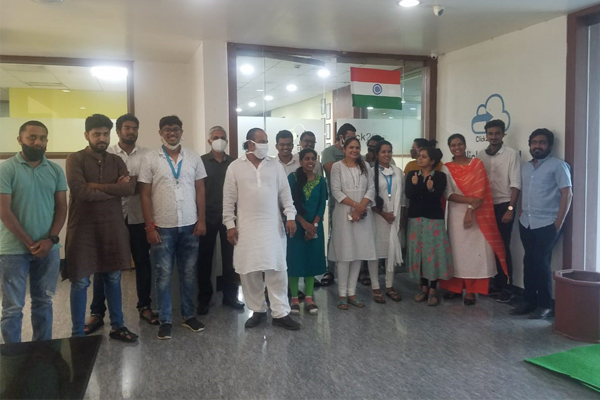 Aug 2020 : By Click2Cloud
Click2Cloud has celebrated India's 74th independence day on August 15 2020. It's the day to reminisce over the journey of our country from 1947 to the present day.
This day is celebrated to commemorate the country's independence from the British Rule when thousands of lives were laid down and sacrificed for freedom. It is the day filled with patriotic fervour and great zeal for the entire nation. We at Click2Cloud are pleased to celebrate different patriotic hues altogether with everyone out there.JAI HIND!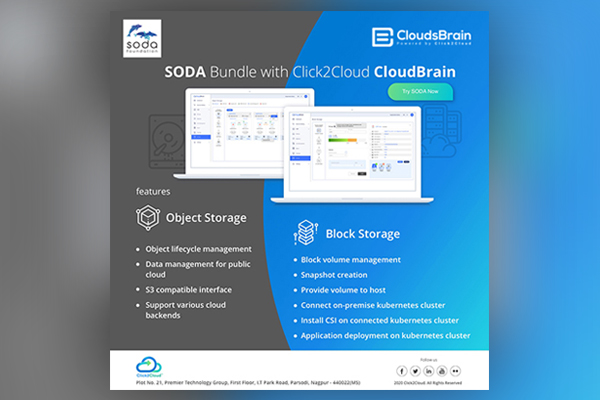 Jan 2020 : By Click2Cloud
Click2Cloud clan is thrilled to proclaim with you all about the integration of SODA with Click2Cloud's CloudsBrain.
A big accomplishment for the Click2Cloud family. The most active growth and popular open-source project, SODA Foundation is an open-source software platform that massively runs economically on industry-standard hardware. SODA Foundation storage is now bundled with Click2Cloud's CloudsBrain which comes with three types of storages namely object, block, and file in one centrally maintained unified platform.
SODA Foundation's amenable open interfaces, coupled with CloudsBrain storage serves modern workloads and helps users to ratify changing requirements more quickly than traditional storage solutions.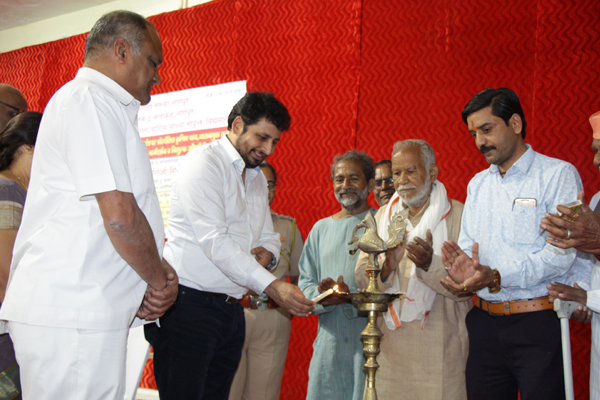 Jan 2020 : By Click2Cloud
With joint co-operation of Aadhar Sanstha, Manav Seva Foundation & Click2Cloud Inc., at Washim Maharashtra, Nagpur. Mr. Prashant Mishra the CEO of Click2Cloud done the inauguration of this event and distributed the High-Tech Steal Texture Prosthetic artificial legs made in England to the physically disabled people. These artificial legs made their dreams into reality through which those disable people can easily walk, drive on their own. Mr. Prashant Mishra has given his financial assistance for 50 legs.
Other members including Dr. Rajiv Agrawal, the Coordinator of Aadhar Sanstha Washim, Director of Aadhar Sanstha Shri. Sumit Tate, Pankaj Kharat, Prafulla Paunikar, Ravi Balke were some of the members who were presented in this event.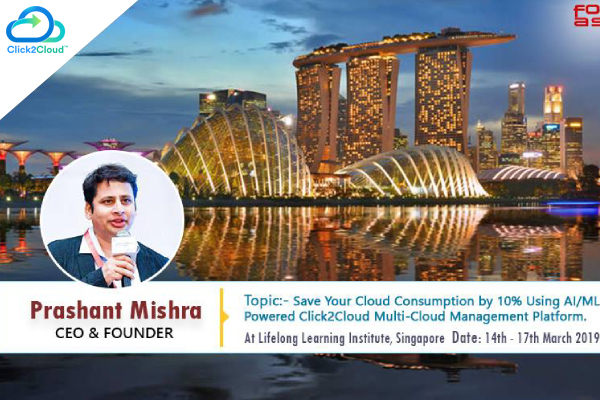 Mar 2019 : By Click2Cloud
We are delighted to announce that Prashant Mishra, CEO & Founder at Click2Cloud Inc is one of the speakers in the FOSSASIA summit which was held in Singapore dated 13-14 March 2019 where, he is going to present his ideas on optimize cloud usage, cloud brain, CMP.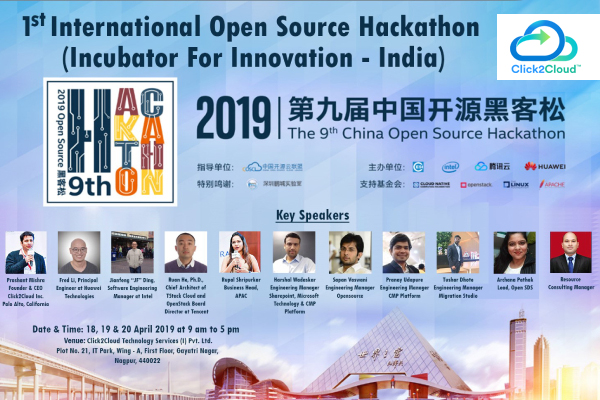 Apr 2019 : By Click2Cloud
Click2Cloud Inc. Joint International Hackathon 2019 on Opensource with China OpenStack community(Intel, Huawei, Tencent, others) has been successfully completed. A huge amount of contribution is being seen by the Click2Cloud's Team in Opensource community in the dedicated areas.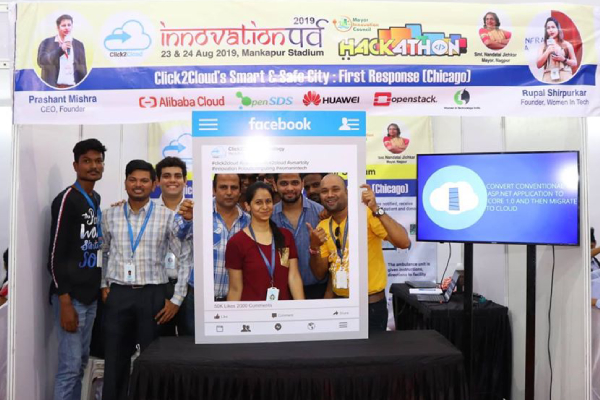 Aug 2019 : By Click2Cloud
At Innovation Purva event is hosted by Mayor where Click2Cloud participated in Hackathon for healthcare, water purification, smart city, etc.Click2Cloud launched women in Tech community to empower women with platform for equal opportunity in technology sector. Cloud is the next big thing and being certified is essential.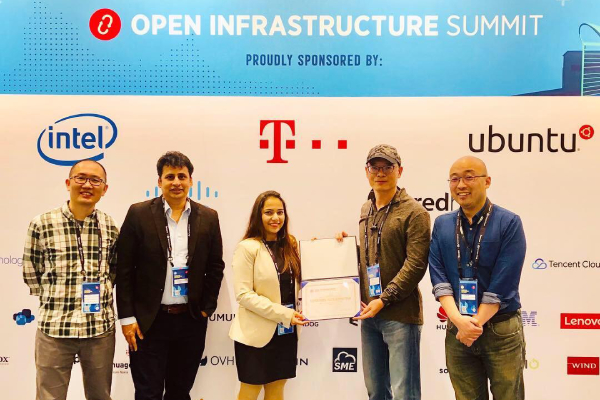 Sep 2019 : By Click2Cloud
Click2Cloud & Huawei contributions towards opensource community in one of the biggest conferences OpenInfra 2019.
The technology is used by billions of customers via telecom Cloud for T- Systems, Telefonica, Orange, China Mobile, China Unicom and several top telecom companies.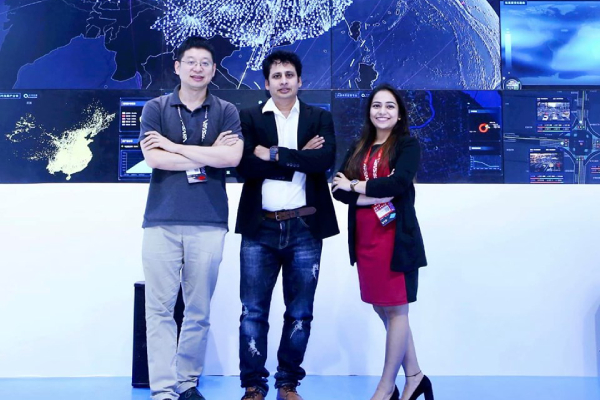 Sep 2019 : By Click2Cloud
Click2Cloud family is delighted to share the release notes about Click2Cloud's multi-cloud management platform for Alibaba cloud.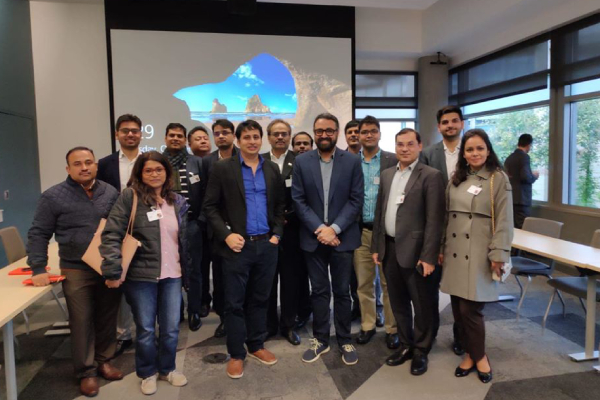 Oct 2019 : By Click2Cloud
With 15+ principal secretary level IAS officers from various regions invested in startup India two days sessions.
The meeting with series of discussions for start-up and innovations agenda. Prashant Mishra CEO Click2Cloud Inc. asked as Cloud SME to carry some meetings between USA, and Government of India as TieSeattle and TieNagpur.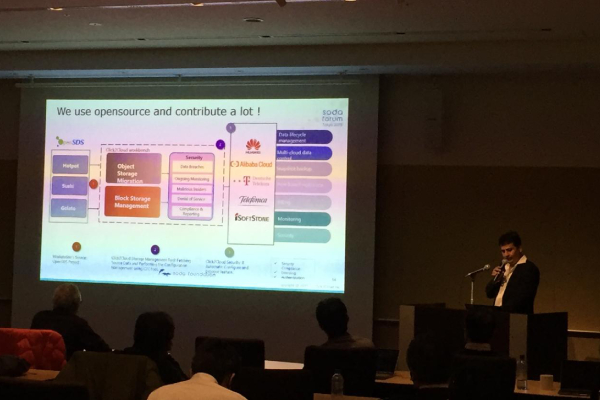 Oct 2019 : By Click2Cloud
Click2Cloud is happy to share the success of OSI 2019 summit. Click2Cloud has secured the position as one of the top supporters in OpenSDS LF under The Linux Foundation.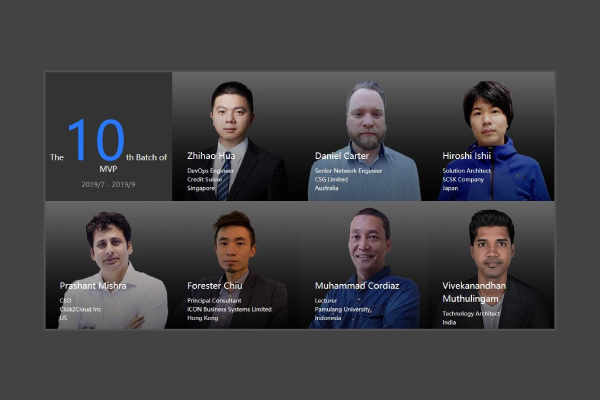 Oct 2019 : By Click2Cloud
For more information please visit the below link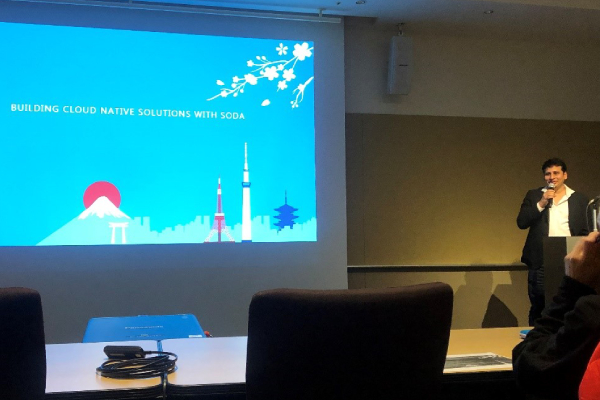 Dec 2019 : By Click2Cloud
Click2Cloud is glad to share the news about SODA formation by OpenSDS. A collaborative mini conference on Open Data Autonomy.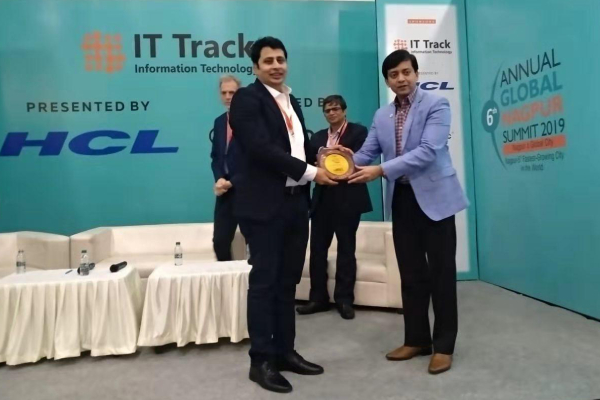 Dec 2019 : By Click2Cloud
The Need for Enterprise Modernization & journey to success for Nagpur city growth & development agenda into AI, Robotics, Cloud Computing and Data Science.Expansion Opportunities in China, Japan and emerging markets.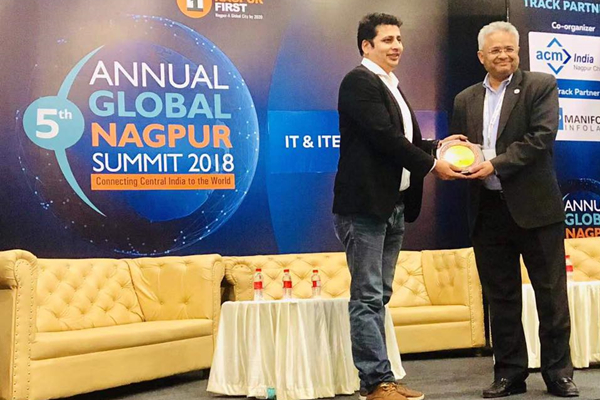 Oct 2018 : By Click2Cloud
Mr. Prashant Mishra CEO, Click2Cloud Inc. is a keynote speaker on Annual Global Summit Nagpur.
He shared his idea on scaling business globally. This session was attended by Click2Cloud and other major players like NASSCOM head, Microsoft Security team, Google, Cybersecurity and Antihacking experts, Data Scientist and many eminent speakers.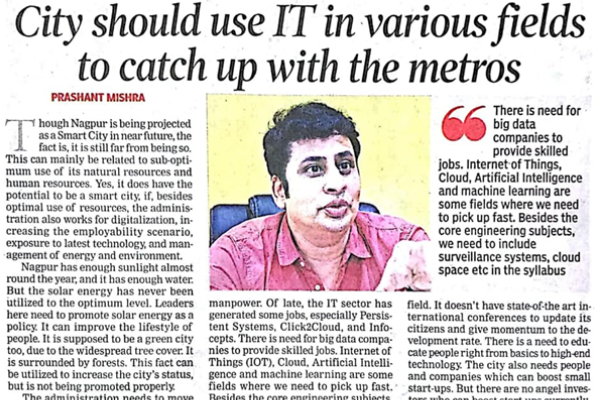 Dec 2018 : By Click2Cloud
Sir has discussed with the media about the need of technologies that are leading our future.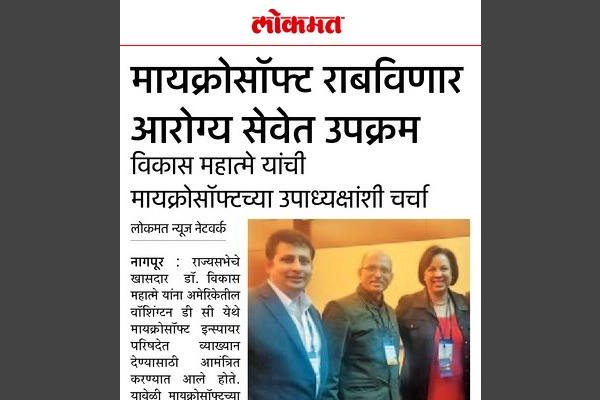 Oct 2017 : By Click2Cloud
Mr. Prashant Mishra CEO Click2Cloud meets Corporate vice president of Microsoft, Toni Townes-Whitley with Dr. Vikas Mahatme and discussed "Click2Cloud Solutions for Nonprofit Organizations" at the Microsoft Inspire event, Washington DC.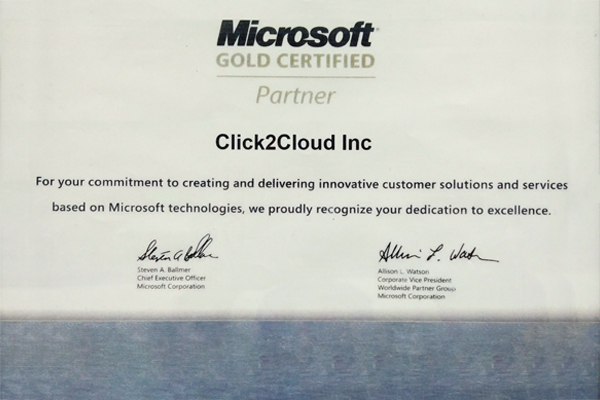 : By Click2Cloud
Click2Cloud Inc. partner with Microsoft Gold Certificate committed to creating & delivering innovative customer solutions and services based on Microsoft technologies.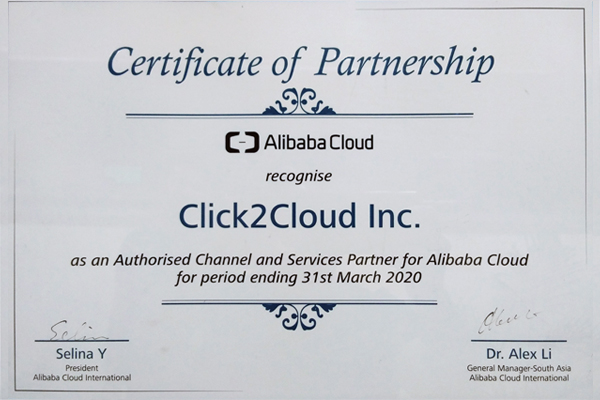 : By Click2Cloud
Another milestone success for Click2Cloud Inc. partnership with Alibaba Cloud as an authorized channel and service partner.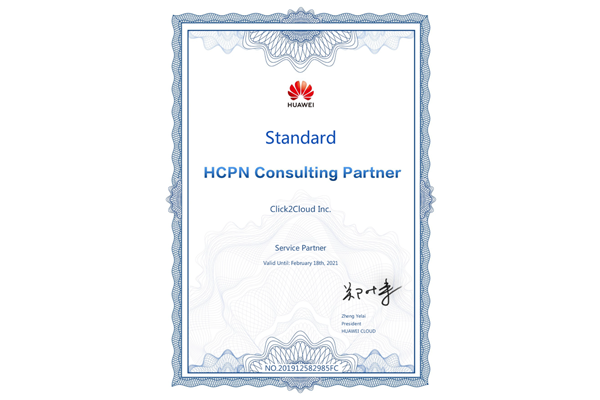 March 2019 : By Click2Cloud
Click2Cloud Inc. is glad to share that we have achieved HCPN Consulting Service Partnership with Huawei cloud.