col 1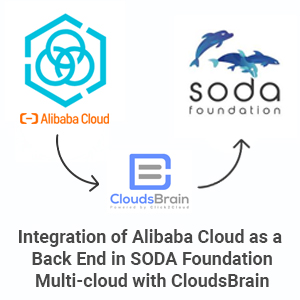 Integration of Alibaba Cloud as a Back End in SODA Foundation Multi-Cloud with CloudsBrain
2020-08-12 : By Click2Cloud®
Before the integration of the Alibaba Gelato project of OpenSDS does not support the object management on the OSS service of Alibaba. This blog embellishes the integration and Click2Cloud contribution with Alibaba cloud as a back end in OpenSDS/ multi-cloud. The Gelato project of the SODA Foundation supports object operation performance, lifecycle management, and object management for different cloud vendors like AWS, GCP, Azure, IBM, Huawei, YIG, and Ceph.
Read More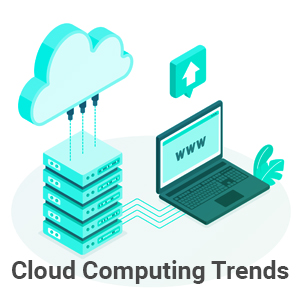 Significant Trends for Reliable, Fast Multi-Cloud Computing
2020-08-10 : By Click2Cloud®
Cloud computing is the delivery of on-demand IT services that includes computing, storage, servers, databases, software, and applications over the web that provide innovations, flexibility, and scalability in business. It has become one of the most adopted platforms with its enabled digital transformation that resulted in fast growth and improved productivity of IT business.
Read More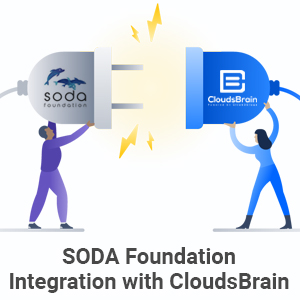 Integration of SODA with CloudsBrain as Storage Management Module
2020-08-07 : By Click2Cloud®
The Linux Foundation endowed in 2000, which is supported by more than 1000 members is open-source software that is collaborated with the world's leading open-source cloud providers, storage vendors, etc. Linux Foundation is an open standard, open data, and open hardware platform. Its projects are critical to the world's infrastructure including Linux, K8's, Node.js, and many more. SODA Foundation is an open-source project under the Linux Foundation that aims to foster an ecosystem of open-source data management and storage software for data autonomy.
Read More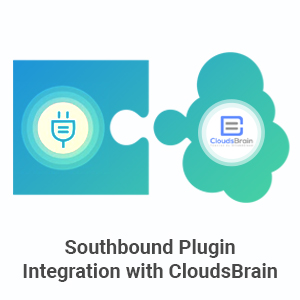 Southbound Plugin – A SODA Foundation Integration with CloudsBrain
2020-08-04 : By Click2Cloud®
South-Bound plugin i.e. SBP is an important and remarkable integration of SODA Foundation block storage management service to Click2Cloud's CloudsBrain. It is also called Hotpot project is the part of SODA Foundation that deals with volume management for block storage devices like Ceph, LVM, Dorado, Oceanstor, Netapp E-Series, and many more hosted in user's infrastructure. Here Netapp E-series storage is an independent contribution by Click2Cloud to OpenSDS.
Read More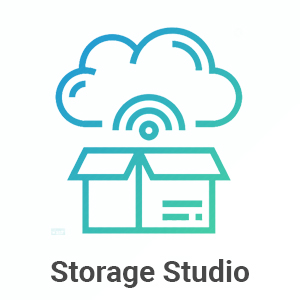 CloudsBrain Storage Studio for Ameliorated Business Growth
2020-07-26 : By Click2Cloud®
Storing data at cloud not only enhances cost reduction but also improves business productivity, saves time, and provide better security of the infrastructure. But traditional enterprise storage solutions are based on proprietary hardware and controller-based storage arrays, which are expensive and rigid. It causes issues like vendor lock-in, self-governed, shortage of large amounts of data storage, hardware failure.
Read More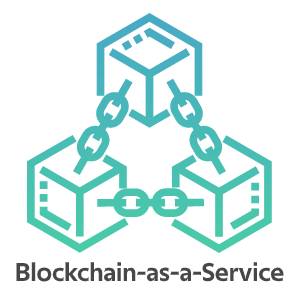 Blockchain-as-a-service (Baas), a Platform to Facilitate Business Development
2020-07-20 : By Click2Cloud®
Technology in every stream is growing excessively. Be it at the information technology arena, government sectors, astronautical, research, and education department, the technological revolution touching the highest peak in every business sector. Whether talking about 4G or 5G, infrastructure-as-a-service, or software-as-a-service, the market rate of technology growth has pushed businesses and enterprises to cope-up with top technology vendors to meet customer demands.
Read More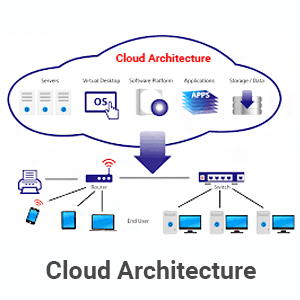 Cloud Computing Architecture – A Blueprint of Cloud Infrastructure
2020-07-15 : By Click2Cloud®
With the advancements in technologies, cloud computing has become one of the most trending platforms which are driving the world in recent times. Cloud is everywhere, may it be your mailbox, dropbox, google drive, e-commerce applications, or bank transactions. Public internet or digital networks are responsible to deliver cloud computing resources. Users can access these applications through mobile or desktop devices.
Read More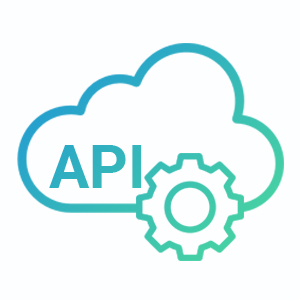 API-A Mediator Seamlessly Integrating Cloud Environments
2020-07-10 : By Click2Cloud®
A great analogy says that API (application program interface) is the oxygen for the seamless life of cloud services. Being one of the most important elements in cloud computing, it accomplishes all the needs, from sharing a huge amount of data to providing high efficiency in project management, data storage, and platform security.
Read More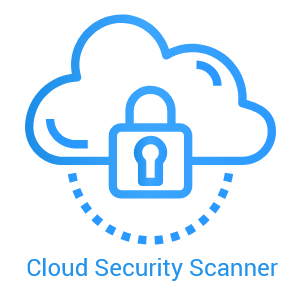 Cloud Security Scanner: Tool For Web Vulnerabilities Detection!!
2020-05-18 : By Click2Cloud®
The protection of confidential data is one of the biggest challenges in the information technology world. To detect threats, bugs, vulnerabilities many advanced sources of technologies have been discovered. Excellent internet testing, hacking, bug solving programming languages, machine learning technologies, security services laid out in the market.
Read More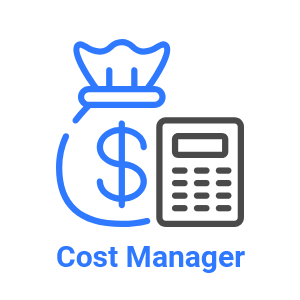 Click2Cloud's Cost Manager: A Comprehensive Tool for Managing Multi-Cloud Cost
2020-05-12 : By Click2Cloud®
Organizations are deploying various applications that run on separate cloud infrastructures, to avoid vendor lock-in for flexibility and spend optimization. Handling each cloud separately is not a better option for cloud resource management, specifically with Cloud cost management. These days, multi-cloud environments are inevitable.
Read More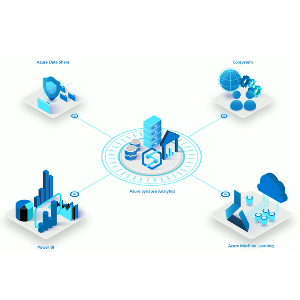 Big Data Analytics & AI/ML using Synapse
2020-05-05 : By Click2Cloud®
The world of technology is enhancing in such a greater way than it leads many expertise and technical engineers with a roadblock. In software engineering, many programming languages have been taken a good place in order to prove theories and software. Still, many engineers face problems to come up with an idea in the world of artificial intelligence.
Read More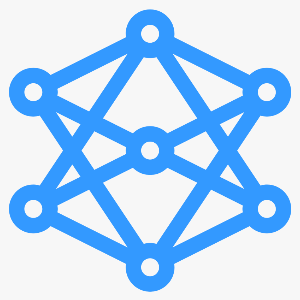 Machine Learning Platform for AI
2020-04-24 : By Click2Cloud®
The world of technology is enhancing in such a greater way than it leads many expertise and technical engineers with a roadblock. In software engineering, many programming languages have been taken a good place in order to prove theories and software. Still, many engineers face problems to come up with an idea in the world of artificial intelligence.
Read More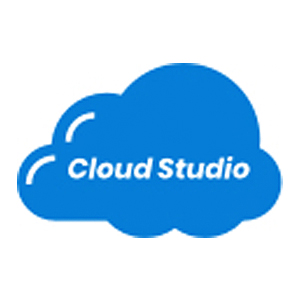 Cloud Studio
2020-02-11 : By Click2Cloud®
Clouds studio is a collection of software that performs different operations related to cloud computing. Cloud studio provides an organized collection of multiple software packages that are useful for cloud computing operations. Cloud studio is a place where users will get different functions related to cloud computing operations.
Read More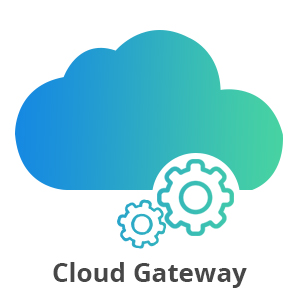 Cloud Gateway
2020-02-04 : By Click2Cloud®
A gateway is a network point that works as an access to another network. A gateway device provides communication to a remote network or an autonomous system that is out of bounds for the host network nodes. Gateways serve as the entry and exit point of a network; all data routed inward or outward must first pass through and communicate with the gateway in order to use routing paths. Cloud gateway is the gateway between the different cloud providers and the end-users who is going to use different cloud computing services.
Read More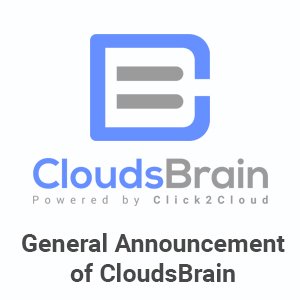 General Announcement of Click2Cloud's CloudsBrain a Multi-Cloud Management Platform
2019-11-11 : By Click2Cloud®
Click2Cloud family is happy to announce the product CloudBrain a multi-cloud management platform. A unified platform which offers significant technology infrastructure services to help users build refined applications with increased flexibility, scalability and reliability.
Read More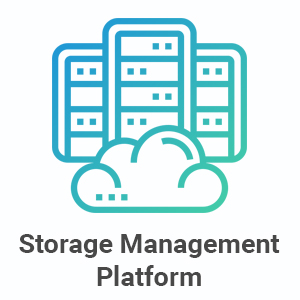 Launching of Click2Cloud's New Storage Management Platform at OpenSDS Mini Summit 2019!
2019-10-24 : By Click2Cloud®
A collaborative mini conference on Open Data Autonomy. This event is organized by OpenSDS, an open source community working under the Linux Foundation to address storage integration challenges in scale-out cloud native environment. Its vision is to connect siloed data solutions to build a self-governed and intelligent data platform.
Read More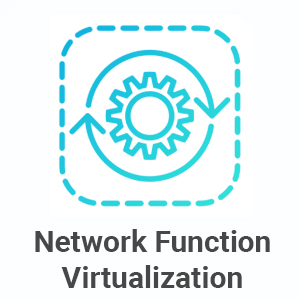 Network Functions Virtualization (NFV)
2019-10-17 : By Click2Cloud®
Many service providers simply providing network connectivity for their enterprise customers. They also offer additional services & network functions like network address translation (NAT), firewalls, encryption, domain name service (DNS), caching and others. Traditionally, these network functions will deploy using proprietary hardware at the customer premises. This approach provides additional revenue. But deploying multiple proprietary devices is costly and makes upgrades difficult.
Read More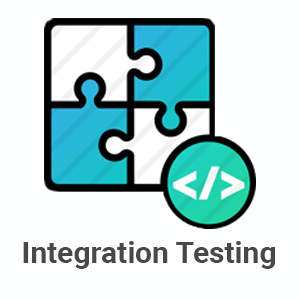 Integration Testing
2019-10-14 : By Click2Cloud®
Integration testing is a level of software testing where individual units are combined and the connectivity or data transfer between these units are tested. The main aim of this testing is to recognize the interface between the modules.
Read More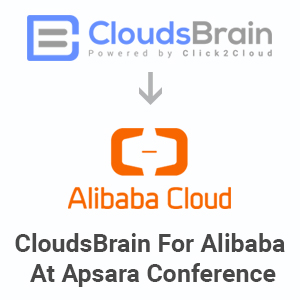 Launching of Click2Cloud's CloudsBrain for Alibaba Cloud At Apsara Conference 2019!
2019-09-30 : By Click2Cloud®
Click2Cloud family is delighted to share the release notes about Click2Cloud's multi-cloud management platform for Alibaba cloud. CloudsBrain offers a unified platform for Alibaba cloud which provides vital technology infrastructure services to help users build sophisticated applications with increased flexibility, scalability, and reliability.
Read More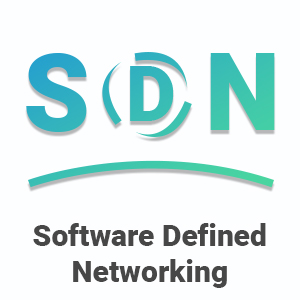 Software Defined Networking
2019-09-17 : By Click2Cloud®
Traditional networking controller system is very tedious to manage which is based on old, rigid commands and consoles. Thus, to overcome the issues of speed and automation software defined networking (SDN) comes into picture. A software defined networking (SDN) technology is an approach to network management which enables the speed and automation in order to improve the network performance, simple, flexible with less administrative work. SDN helps to make the system easier and less tedious to perform the tasks.
Read More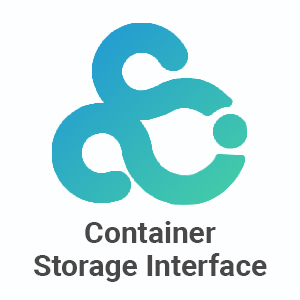 Container Storage Interface
2019-08-12 : By Click2Cloud®
OpenSDS introduces CSI aims to define an industry standard that enables storage vendors (SP) to develop a plugin once and have it work across several container orchestration (CO) systems. The container orchestration (CO) systems include Kubernetes, Docker Swarm, Cloud Foundry and so on.
Read More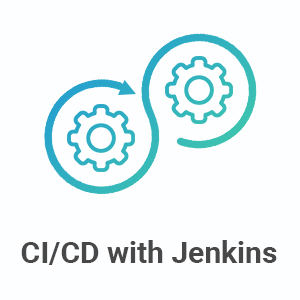 CI/CD with Jenkins
2019-08-08 : By Click2Cloud®
Every organization requires a DevOps for the product/software delivery and deployment. Continuous integration and continuous delivery with Jenkins' approach is a step towards the product/software delivery and deployment. Releasing software frequently to users is usually a time-consuming and painful process. Continuous Integration and Continuous Delivery can help organizations to become more agile by automating and streamlining steps involved in going from an idea, change in the market, and business requirement to the delivered product to the customer. In this blog, we will see the complete lifecycle of integration and deployment.
Read More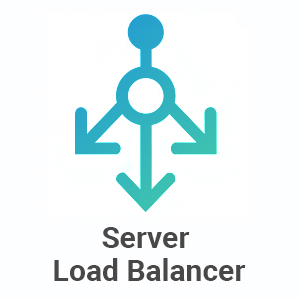 Server Load Balancer: A Solution for Server Reliability Problems
2019-07-23 : By Click2Cloud®
During heavy traffic scenario, slow server response creates a huddle while surfing popular websites is a very common issue. To overcome this problem, the server load balancer comes in picture. A Server Load Balancer is a hardware or virtual software appliance that distributes the application workload across an array of servers, ensuring application availability, elastic scale-out of server resources and supports the health management of backend servers and application systems. This blog will provide information about how and by which algorithms we can solve this server reliability issues during peak hours.
Read More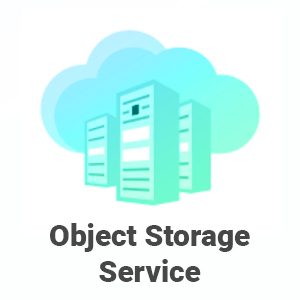 Problem with Traditional Storage System? Use Object Storage Service (OSS)
2019-07-18 : By Click2Cloud®
With traditional storage systems for storing a large number of static files, videos, images on an on-premise NAS user faces many problems like Hardware failure, scalability issues, Costs, Limited disk space. These stated problems can be overcome with Object Storage Service, which is a storage platform that manages and manipulates data storage as distinct units called objects. Object storage allows users to store large amounts of unstructured data in a highly scalable manner. So, whether a user has a server or application or backup requirements, the user can easily store the data in an object store using Rest APIs with the help of OSS.
Read More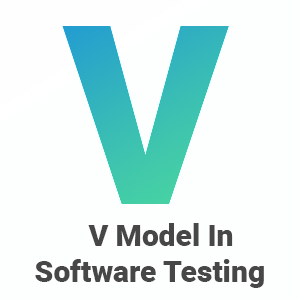 V Model in Software Testing
2019-06-25 : By Click2Cloud®
V model is also known as verification and validation software model is an SDLC (System Development Life Cycle) and STLC (System Testing Life Cycle) based where main execution process takes place in a sequential manner of v shape. V model is nothing but the extension of the waterfall model which is based on the association of the development phase and each of the corresponding testing phases. That means there is a direct link between the testing cycle and the development cycle. V model of software testing is highly specific model and movement to next only occur after completion of the first cycle.
Read More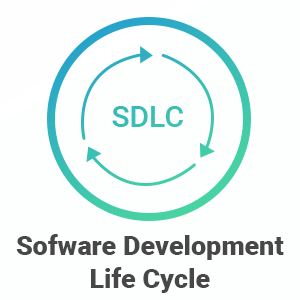 Software Development Life Cycle (SDLC)
2019-06-20 : By Click2Cloud®
Software Development Life Cycle (SDLC) is a process used by the software industry to design, develop and test high quality software. The SDLC aims to produce a high-quality software that meets or exceeds customer expectations, reaches completion within times and cost estimates.
Read More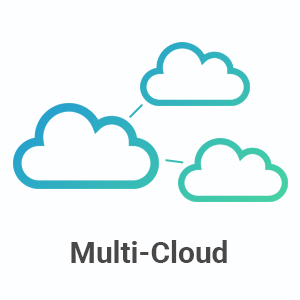 Need of Multi-Cloud in OpenSDS
2019-06-16 : By Click2Cloud®
OpenSDS is an open source community working to address storage integration challenges, particularly in scale-out cloud native environments with heterogeneous storage platforms. In OpenSDS, there is a problem occurring in synchronization and storage of large amount of data. The object storage migration between different cloud resources is one of the major problem statements. This problem overcome with the help of multi-cloud feature.
Read More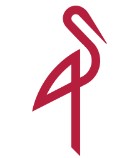 Analysis of Minio
2019-06-14 : By Click2Cloud®
Minio is a minimalistic object storage server that is API compatible with Amazon S3. Minio is another take on cloud storage. The goal of Minio is to enable application developers to build their own storage clouds, just like how Amazon, Google, and Facebook developed their own proprietary cloud storage.
Read More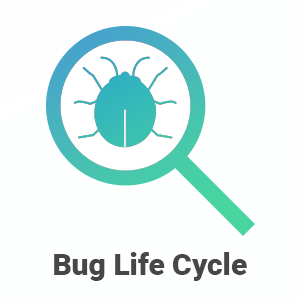 Bug Life Cycle
2019-06-11 : By Click2Cloud®
The Defect Management Process should be followed during the overall software development process and not only for specific testing or development activities. If a defect found in the testing phase then a question can be raised that if the defect is caught in this phase then what about the other defects that are alive in the system which may cause system failure if it occurs and is not yet discovered. So all processes like review process, static testing, inspection, etc., need to strengthen and everyone in the project should be serious about the process and contribute wherever necessary.
Read More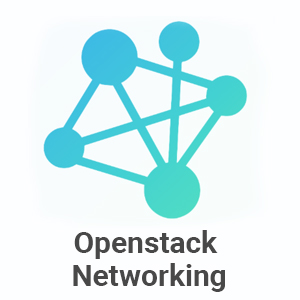 OpenStack Networking
2019-06-10 : By Click2Cloud®
OpenStack is an open-source, community-driven, cloud management platform. It is a collection of Application Program Interfaces (APIs) that can be implemented with open-source technologies. OpenStack Networking often referred to as Neutron.
Read More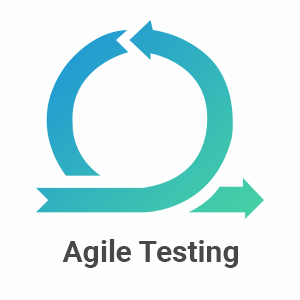 Agile Testing
2019-06-04 : By Click2Cloud®
Agile Model shows an iterative and incremental approach. This approach breaks the product into small incremental units to provide iterations. Then each iteration involves steps like Planning, Requirement Analysis, Design, Coding, Unit Testing, Acceptance Testing, etc. This approach also allows continuous interaction with the customer for their feedback and corrections in the requirements at regular intervals. Agility is flexibility, it is a state of dynamic, adapted to the specific circumstances.
Read More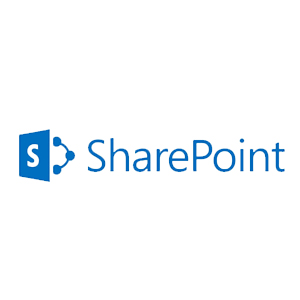 SharePoint Modern Webpart
2019-06-04 : By Click2Cloud®
To use client-side webparts on modern SharePoint server-side pages, you need to deploy and register the webpart with SharePoint. First, you need to package the webpart and then deploy the webpart package to App Catalog in SharePoint site. Let's go through below steps which are required to add webpart in modern pages.
Read More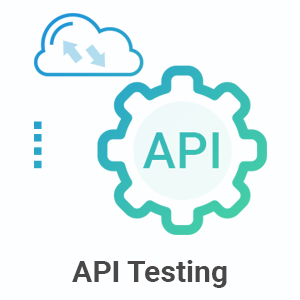 API Testing
2019-06-04 : By Click2Cloud®
API testing helps examine application business logic. It's a part of integration testing, and no quality assurance process is complete without it. In simple words, API stands for Application Programming Interface. API acts as an interface between two software applications and allows the two software applications to communicate with each other.
Read More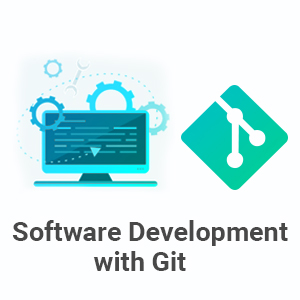 Software Development with Git
2019-05-31 : By Click2Cloud®
This article covers the Software development with Git in which helps the developer to start working on their own branch which is a copy of the production branch. This article will include merge, rebase, the concept of branching, tagging, and remotes
Read More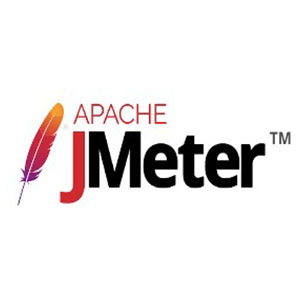 Performance Test of Web Application using Apache JMeter
2019-05-30 : By Click2Cloud®
Apache JMeter may be used to test performance both on static and dynamic resources, Web dynamic applications. It can be used to simulate a heavy load on a server, group of servers, network or object to test its strength or to analyze overall performance under different load types.
Read More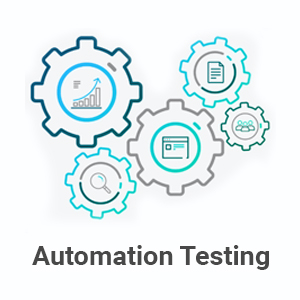 Automation Testing Using Selenium WebDriver
2019-05-29 : By Click2Cloud®
Automation testing is a Software testing technique to test and compare the actual outcome with the expected outcome. This can be achieved by writing test scripts or using any automation testing tool. Test automation is used to automate repetitive tasks and other testing tasks which are difficult to perform manually
Read More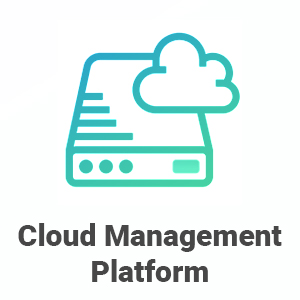 Cloud Management Platform
2019-05-22 : By Click2Cloud®
There are many businesses that use cloud-based applications as an effective way to optimize IT costs, by leveraging their pay-as-you-go model. Today, cloud-based platforms are used to manage multiple departmental needs such as project management, data sharing, notification systems, and collaboration. Nowadays many industries use a number of industry-specific needs such as analytics, big-data processing, reporting, and data interchange in sectors such as Telecom, Banking, Automotive, and e-commerce. A robust Cloud Management Platform (CMP) gives them the ability to handle a complex and fast-changing cloud-based environment.
Read More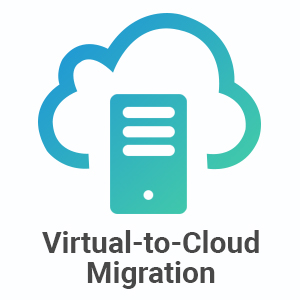 Virtual-to-Cloud Migration Approaches
2019-05-21 : By Click2Cloud®
A Virtual Machine is an independent server module (Operating System + Application) that generally run in independent servers. But with Server Virtualization, it is possible to run multiple Virtual Machines in a single (high capacity) server. In this process, each Virtual Machine thinks that it is running on its own server (with dedicated resources).
Read More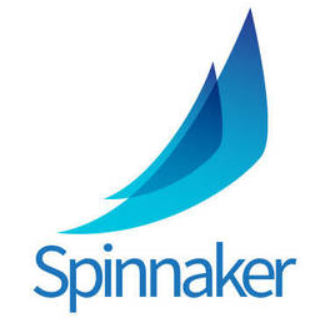 Quick integration and deployment using Spinnaker
2019-05-20 : By Click2Cloud®
Spinnaker is an open source multi-cloud Continuous Delivery platform for releasing software changes with high velocity and confidence. Spinnaker is designed with pluggability in mind; the platform aims to make it easy to extend and enhance cloud deployment models.
Read More

OpsDesk service for managing infrastructure deployment
2019-05-17 : By Click2Cloud®
OpsDesk Service will manage infrastructure deployment for cloud administrators. The service will automate deployment configurations and operational tasks for distributed applications. With OpsDesk service, cloud administrators and developers will be able to define the infrastructure and resource configuration such as storage and database options and then select the operating system and instance type on which to deploy the application. OpsDesk is a configuration management service that helps you configure and operate applications in a cloud enterprise by using Chef. OpsDesk Stacks and OpsDesk for Chef Automate let you use Chef cookbooks and solutions for configuration management.
Read More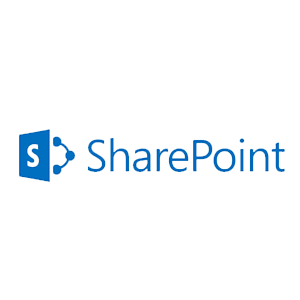 SharePoint Modern Framework
2019-05-15 : By Click2Cloud®
TypeScript is the primary language for building SharePoint client-side webparts. TypeScript is a typed superset of JavaScript that compiles to plain JavaScript. SharePoint client-side development tools are built using TypeScript classes, modules, and interfaces to help developers build robust client-side webparts.
Read More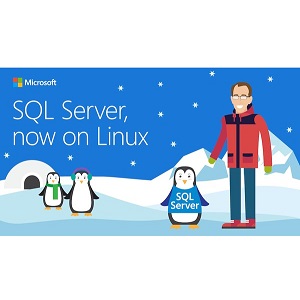 .NET Core & SQL Server Preview on Linux Containers
2016-11-25 : By Click2Cloud®
Microsoft .Net on Linux: Last year Microsoft has brought some of the core features of its .NET platform — which has traditionally been Windows-only — to Linux and Mac. The company has announced its full .NET Core runtime for Linux and Mac OS. Now company is planning to bring SQL Server support on Linux which is still under private preview and expected to launch sometime next year. The release of .NET Core for platforms other than Windows is to fulfill the aims to meet developers where they are — instead of necessarily making them use Windows. The.NET Core and SQL Server are clearly part of this move. Microsoft want to use .NET and SQL on cross-platform in order to build and leverage a bigger ecosystem for it.
Read More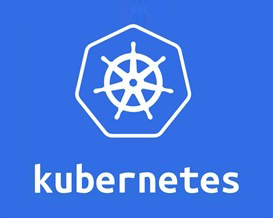 Kubernetes role for Orchestration in Click2Cloud's Extension for Visual Studio 2015
2016-05-31 : By Click2Cloud®
Kubernetes is an open-source platform for automating deployment, scaling, and operations of application containers across clusters of hosts. Kubernetes is the key component for managing and ensuring the reliability of application deployments in OpenShift 3.
Read More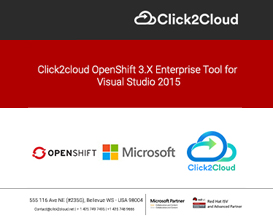 Click2Cloud Docker Container & Kubernetes based OpenShift 3 Enterprise Tool for Visual Studio 2015
2016-05-03 : By Click2Cloud®
Click2Cloud Visual Studio 2015 Tool; bring Docker and Kubernetes based containerized .Net application to OpenShift 3 Enterprise. Our DevOps solution, allows developers to build, manage and deploy containerized .NET and lot more other applications straight from Visual Studio IDE to Red Hat's OpenShift 3 Enterprise Cloud Platform.
Read More